Woodside will "vigorously defend" a federal court action by the Australian Conservation Foundation to stop its $17.3 billion Scarborough gas project on the basis that its contribution to global warming would harm the Great Barrier Reef.
The action launched on Tuesday is another possible barrier to Woodside proceeding with its plan to develop the Scarborough gas field off the WA coast and process the gas for export at an expanded Pluto LNG plant.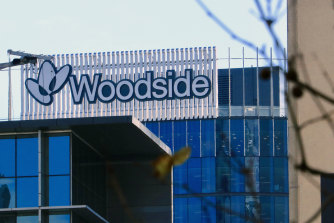 ACF chief executive Kelly O'Shanassy said evidence presented to the court would show Scarborough's emissions would significantly impact the World Heritage-listed Great Barrier Reef.
"The head of the International Energy Agency recently said climate chaos is guaranteed if proposed oil and gas mega-projects go ahead," O'Shanassy said.
"We must not fall for the accounting trick that suggests these emissions won't affect reefs in Australia simply because the gas will mostly be burned overseas."
O'Shanassy said a successful case would set a precedent that all new fossil fuel projects must be assessed for their climate impact.
Specialist offshore oil and gas regulator NOPSEMA grants federal environmental approvals for projects in Australian waters, unlike other activities that are assessed by the federal bureaucracy. However, NOPSEMA's authority does not extend to a "matter of national environmental significance" such as the Great Barrier Reef.
Woodside committed to building Scarborough in November 2021. It has sold 49 per cent of the $9.1 billion Pluto expansion to investment fund Global Infrastructure Partners and is seeking to sell down its 100 per cent interest in the $8.2 billion development of the Scarborough field.
The ACF action is another risk to Woodside building what chief executive Meg O'Neill told Reuters would be a "crown jewel" for the $60 billion company, which expects it to export gas from 2026 to 2055.